The German-Austrian novelist and playwright Daniel Kehlmann's latest novel,
Tyll
, was published in the US this year, three years after it became a bestseller in Germany. A fantastical picaresque set during the Thirty Years War, with a jester and fool as protagonist, the novel does not immediately seem like it would be the stuff to inspire a Netflix series, but one is in the works. As Marcel Theroux wrote in
The Guardian:
It's a testament to Kehlmann's immense talent that he has succeeded in writing a powerful and accessible book about a historical period that is so complicated and poorly understood. He never pushes the parallels between present and past, but there are many ways in which this strife-torn Europe, fractured by religion, intolerance and war, is a reflection of our own times.
Kehlmann is interviewed by Aida Baghernejad and Tom Zoellner about exactly these connections, and about the perspective contemporary German literary writers have on the rise of populism around the world.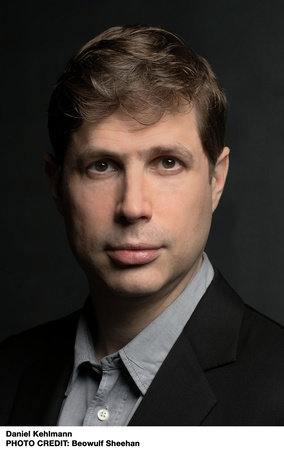 Daniel Kehlmann
's works have won the Candide Prize, the Hölderlin Prize, the Kleist Prize, the Welt Literature Prize, and the Thomas Mann Prize. He was a fellow at the Dorothy and Lewis B. Cullman Center for Scholars and Writers at the New York Public Library in 2016–17.
Measuring the World
has been translated into more than forty languages.
Tyll
is translated by
Ross Benjamin
, whose previous translations include Friedrich Hölderlin's
Hyperion,
Joseph Roth's
Job,
and Daniel Kehlmann's
You Should Have Left.
He was awarded the 2010 Helen and Kurt Wolff Translator's Prize for his rendering of Michael Maar's
Speak, Nabokov,
and he received a Guggenheim fellowship for his work on Franz Kafka's diaries.
¤
Tom Zoellner (host)
is the
New York Times
bestselling author of eight nonfiction books, including
Island on Fire, Uranium Train,
and
The Heartless Stone
. He teaches at Chapman University and Dartmouth College. A former reporter for the
San Francisco Chronicle
, he is the politics editor at the
Los Angeles Review of Books
.
Aida Baghernejad (co-host) is a (pop) culture and food journalist based in Berlin. Her work has appeared in a number of regional, national and international media outlets, among them the Frankfurter Allgemeine Zeitung, the San Francisco Chronicle, tipBerlin, Intro Magazine, Spex and Deutschlandfunk Kultur. She has previously taught at King's College London and the Humboldt Universität Berlin.
¤